ReFresh works directly with you to identify your needs so we can deliver a training that addresses the issues holding you back. Calling upon a network of skilled experienced facilitators, ReFresh supports a positive culture change in your organization.
About Emily
Emily makes a unique contribution to the field of cultural competency by combining a strong academic background with extensive experience in international development programs and a masterful approach to group facilitation. Through ReFresh's trainings, this experience is put to work for you by helping your teams recognize and navigate barriers to communication. Having worked, volunteered, researched and traveled in over 30 countries including two years of service in the US Peace Corps, Emily has worked with diverse clientele including non-profit staff, international business professionals, refugees, university students and high school students both domestically and abroad. She works with you directly to customize a training that is relevant and valuable for you. She completed her Bachelor of Arts at Brown University and graduated with two Master of Arts degrees from the University of Denver (Cultural Anthropology and International & Intercultural Communication). Emily also works with the graduate department at Regis University (Denver, CO) teaching Intercultural Communication, Interpersonal Communication and Ethics. 
"I've gained a better understanding of myself with regards to my communication and conflict styles, I've gained insight into my colleagues and how to more authentically and effectively communicate, and learned how my staff and I can be more aware of the experiences and diverse perspectives of our students. Emily is humble, aware, dynamic, and highly skilled in delivering trainings on what can easily be difficult and emotionally charged topics."

– Jaime Amling, Associate Program Director of Staffing, Colorado Outward Bound School
The ReFresh Team
Michal "Miki" Fire, PsyD

For almost 15 years, Dr. Miki Fire has worked as a leader in multiple capacities. As a professional wilderness guide, instructor for therapeutic wilderness programs, and educator in the Himalayas and US, as well as a Clinical Psychologist, Miki brings a profound sensitivity to both inner and outer landscapes. Miki works with a variety of organizations offering individual and group facilitation, consultations and trainings on the subtle aspects of communication, development and mental health, in addition to maintaining a private practice as a psychologist. With an extensive background in wilderness expeditions, experiential education and psychology Miki brings a profound sensitivity to the dynamics of how psyche and nature are intimately connected, and a unique ability as a leader to engage others not only on the level of concrete skills, but on the most subtle levels of being.
Roberto Montoya, MA, PhD Candidate

Roberto is a father-scholar-educator whose consulting and research focuses on the exploration of race, gender, sexuality, discrimination, and diversity. He brings an unique perspective that embraces his marginalized upbringing with his privileged educational experiences. Even when helping participants explore sensitive and personal topics, he facilitates with grace and humor which keeps the entire group engaged. He has worked in both the private sector, higher education and Fortune 500 companies. Roberto is a proud father and has actively volunteered his time with Seeds of Hope, Habitat for Humanity, Denver School of Rock, and the Denver Public School's Annual Migrant Student Leadership Conference. Currently Roberto is pursuing a PhD in Educational Studies & Research specializing in Urban Ecologies at the University of Colorado Denver.
Valli Murphy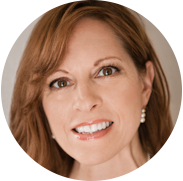 Valli Murphy is an intercultural consultant who designs and delivers training programs for global firms, multinational companies, and cultural exchange programs. Valli was raised and educated in Greece and Italy by her Greek parents and experienced the opportunities and challenges of a globally mobile life at a young age. Valli combines her life experience of growing up as a "Third Culture Kid", along with her professional work as an intercultural trainer and executive coach, to help individuals and organizations solve culturally based challenges, and deal with issues associated with transitions. Her areas of expertise include executive development, global leadership and multicultural team building, as well as curriculum design for cultural exchange programs and educational institutions. As a consultant for several relocation companies, Valli provides responsive and relevant training content to youths and adults, and has been awarded "Trainer of the Year" by Brookfield GRS two years in a row.
     Karen Trémel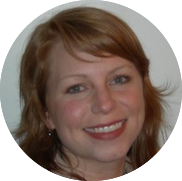 Karen is a consultant and facilitator who helps individuals, teams and organizations become more effective at working across cultures. Her core competencies include global leadership assessment and development, diverse team building, global transitions and developing cultural competence. Karen's unique strength is the ability to adapt her style and approach to the specific needs of her clients and context. Over the course of her career, she has worked with non-profits, corporations and higher education institutions in the U.S. and internationally. She has served as a global leadership lab associate at the San Jose State University Global Leadership Advancement Center, is a fellow at the Summer Institute of Intercultural Communication and instructor at the National Fire Academy. She is certified in the Global Competencies Inventory (GCI) and has worked extensively with the Intercultural Effectiveness Assessment (IES). Karen is a Masters candidate in Intercultural Relations at the joint University of the Pacific/Institute for Intercultural Communications Program. In addition to her native U.S. English, Karen is fluent in Brazilian Portuguese.