Like a ReFresh button on a webpage, trainings update your team with new ways of creating meaningful and productive connections.
Note from the Founder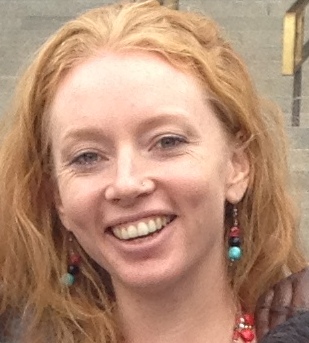 I believe that when we prioritize our relationships, we thrive. Relationships are the key to our work and therefore the key to creating positive change in the world. When we begin to truly understand how we each perceive and make sense of the world, our thoughts naturally become less critical of others because we see that we are each fighting a hard battle. This understanding seeps into our environment, and we begin to interact with more empathy, compassion and curiosity. We recognize that we all have fears and insecurities. When we prioritize relationships, these inner aspects become points of connection, instead of forces that drive us apart. I founded ReFresh knowing that if we can develop supportive relationships in our immediate surroundings, we will help create a world with less violence.

Expertise
ReFresh trains you to maneuver the stressful communication challenges that foreseeably arise while working to create sustainable change. ReFresh's strength is delivering dynamic trainings that equip you and your team with the tools to communicate across different perspectives and different cultures. You are empowered with deeper self-awareness, a laser focus for predictable miscommunications and an expanded capacity to adapt to new situations with empathy and creativity. You learn to finally unlock the cultural patterns underlying frustrating communication problems in order to accomplish your goals through successful cross-cultural collaboration.
"The intercultural conflict training by ReFresh Intercultural Communication was a much needed tool in our multicultural office. The training gave us the vocabulary and context to talk about our different conflict resolution styles. We include the terms and models we learned in our discussions in all of our new-staff orientations…This training is exactly what we needed to improve our team's ability to work effectively together."

– Daniela Ruby Papi, Executive Director of PEPY/Cambodia
"I have gained an incredible amount from this work. Now I understand more about the conflicts that are happening around me when I work with people from different countries and cultures. I learned valuable skills on how to adapt when I am with people from other cultures and I can understand more about the roots of their culture. I feel more equipped than before to solve problems related to culture and conflict. I can apply these skills not only at work, but also at home as conflict comes up everywhere."

– Chivan Sros, employee at Project Alba/Cambodia